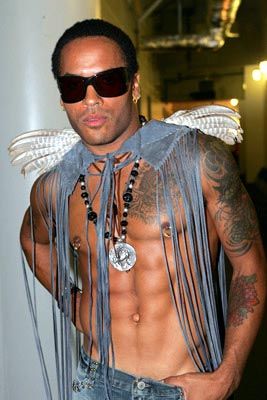 This is a nice chest. Even though I hate Lenny Kravitz, I can appreciate a six-pack when I see one.
But... he is wearing wings. He is wearing a gigantic man-sized tassel, some jeans, and wings. And sunglasses that make him look faintly alien, in combination with the wings that he is wearing. Because he is, indeed, wearing wings. Scaly-looking fug wings.
Unless you are an angel, a bird, or a maxi-pad, you should not have wings.