Ladies and gentleman, I present to you the former Mrs Macauley Culkin, Rachel Miner: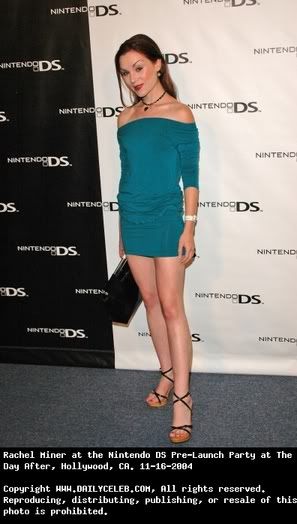 Photo courtesy of Daily Celeb
GFY: Ms Miner, who are you wearing?
RM: My entire ensemble is courtesy of the Whore Store. Isn't it swell?
GFY: It's...short. And the shoes are...tall. Yes. Can we talk about your eyebrows?
RM: They were inspired by that season of 90210 when Kelly was in the cult and also had no eyebrows at all. Remember when no one had any brows? I long for a return to that aesthetic. Don't you love how it makes me look all pinchy and weird?
GFY: Well...um, sure. Yes. Very pinchy. Very...interesting. Well....done.
RM: I am really cold, though. Can I wear your coat?