Oh, Steve Urkel. What would Stephan UrKel say?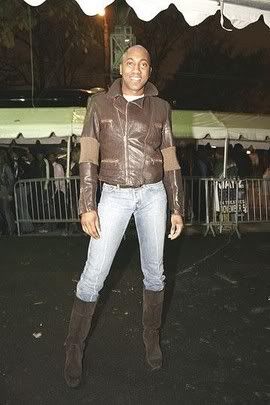 Photo courtesy of You Can't Make It Up.

Darling, pants that tight are bad for your boy parts. And let us not even speak of the well-pressed jeans tucked into the boots. No! No, hush! I said not to speak of it. It's simply too horrible to contemplate.
It is a point of controversy whether this is, in fact, Jaleel White. Controversy aside, I choose to believe that it is. And that he can't sit down in those pants.