Dear Teri Polo,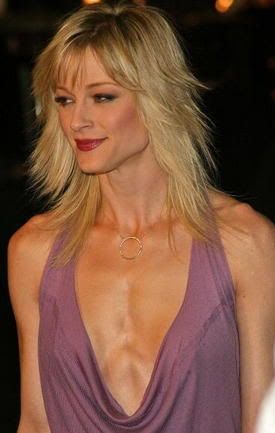 [Photo courtesy of Daily Celeb>
You have a choice: eat a sandwich, or wear a shirt that covers up your very bony sternum. Because you're kind of freaking me out and not in that funny Britney Spears Walks Into a Public Restroom In Her Bare Feet, Inviting Worms and Warts And God Knows What Else kind of way.
Also, you're sort of starting to look like a man. Body fat. Please look into it.
Sincerely, for once in her sarcastic life,
Jessica