Oh, Molly, why?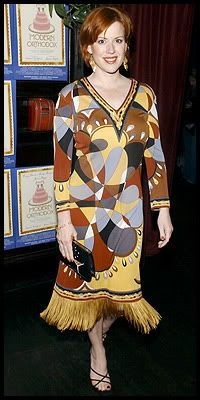 [Reader submitted photo]
Do you really think Jake Ryan is going to want to go out with you now? Pucci, theoretically, is, as the Manolo might say, the super fantastic. But not when it actually makes you look, you know, poochy.
It bears adding that I still haven't recovered from what Molly Ringwald did to that perfect innocent pink party dress in Pretty in Pink. Did you really think that tapered skirt was a good idea, Molly? Because you were wrong.