Nikka Costa didn't get the memo about Formal Shorts: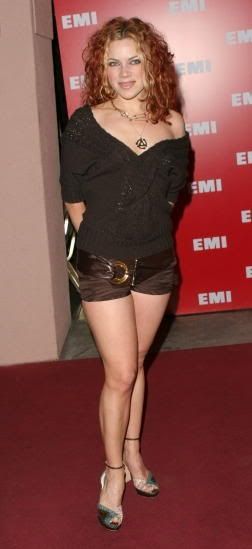 [Photo courtesy of Daily Celeb]
Namely, that such a creature does not exist. Short are for gardening. For running to Home Depot. For going to the beach. For barbeques, or an outing on your boat. For jogging. For practicing your dance routine with Patrick Swayze. Not for any event at which the press may be present. Not ever.