Candace Bushnell, there is but one woman who can wear a fur turban and get away with it. That woman is Joan Collins. You, Candace Bushnell, are no Joan Collins.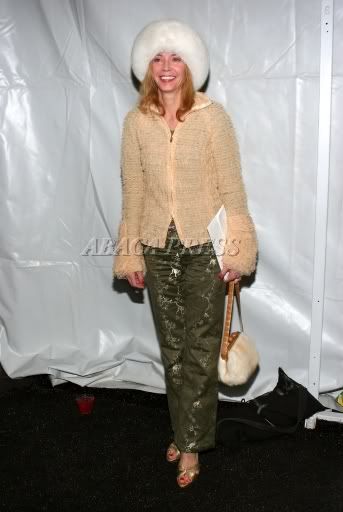 PS: If it's cold enough for a fur turban and a granny sweater, it's too cold for peep-toe shoes. Conversely, if you want to bust out the spring footwear, don't make up for the loss of body heat by dressing like an extra from Julie of the Wolves. You just look confused.
PPS: We're no longer obligated to match our bag and our shoes, as you are clearly aware. You may not have heard, however, that we were never obligated to match our bag to our hat, ESPECIALLY IF THE HAT IN QUESTION IS FUR.
PPS: As a favor to you, we're not going to mention the pants. But, seriously? Brocade? Nyet.