Here's the thing: I love Posh and Becks. She's so deliciously tacky and he's so…you know, extremely hot in that No, No, Don't Speak sort of way.
Said dichotomy is well illustrated below: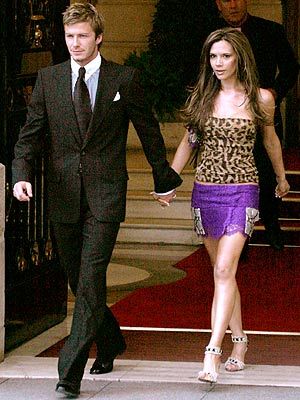 [Reader submitted photo]
He looks luscious. She looks like her stage name is Luscious.
That being said, I hear her autobiography is really rather brilliant.*
* No. I've actually seriously heard that.