"No, no, everyone. I'm fine.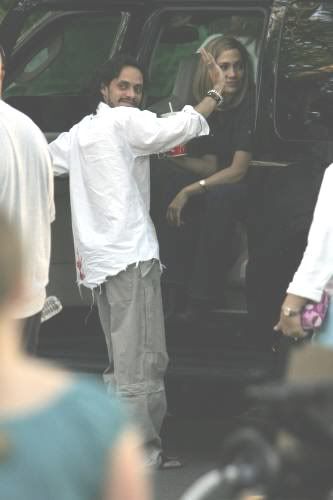 I'm fine. Nothing to see here! Just bringing my wife a Big Gulp. No, no, I told you, I'm fine. Seriously, I'm totally fine. I don't need that IV drip. I mean it. Back off with that shit. I don't need the sugar water. I'm FINE.
Yeah, so maybe I got chased here by a pack of rabid dogs that ate off the bottom of my shirt. So what? Nothing I can't handle. Me and my Jesus sandals and my raggedy-ass facial hair have never been better. Just here visiting the wife! Never been happier. She and I are right as rain! There's no crying about that bitch Garner in my house, no siree! We're both a-okay, and that's not blood on the back of my shirt. Not at all. So step off."