Joan Allen feels the heartbreak of Botoxorexia: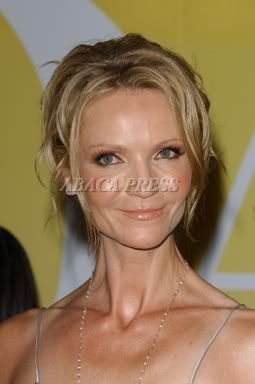 Joan, Joan. You are an amazing actress. But right now, YOU ARE FREAKING ME OUT. All the Botox has turned a beautiful woman with an interesting, expressive face into a pert little alien.
Seriously, you've come to feast upon my entrails, haven't you? I knew this was going to happen eventually. God damn it.