Melissa Reeves, who plays Jennifer on Days of Our Lives, is not, as you might glean from her caftan, a dues-paying member of the AARP: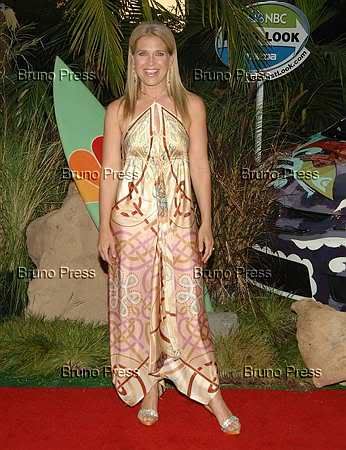 Reasons to wear a caftan:
nice and cool
deliciously non-binding
you are in possession of a lanai
your name is Endora and you can apparate at will
Reasons to forgo said 'tan:
not super-flattering
seems a bit "pool party" for the red carpet
slightly elderly
the cut can make it look as though what you are actually wearing is the dreaded pants-caftan [AKA, the "pantstan"], one of humanity's most horrendous sartorial missteps.
I feel that the cons outweigh the pros, but who am I to judge? Maybe she picked this up when her character on Days was stuck on that mysterious fake desert island for like six months and just fell in love? Can I stand in the way of love that blooms on a mysterious fake desert island? I think we all know the answer to that.