At least she looks happy. Oh, wait.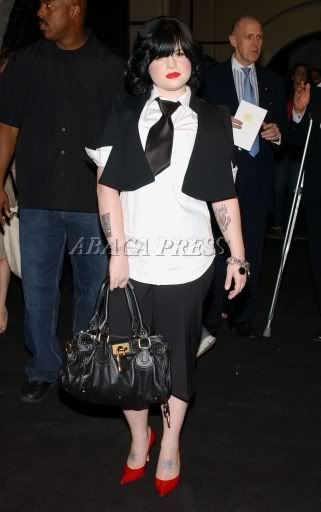 It's like, shoes? Hot. Bag? Hot. Capelet and fat tie? NOT. [Apparently, I'm so dismayed by this ensemble that I have actually resorted to the old "hot"/"NOT" dichotomy.] She looks like a English transvestite schoolboy and not in some hot sort of sexy early Velvet Goldmine kind of way. More in like a young and confused and unfamiliar with the proper proportion of clothes kind of way.
Also, and not to sound like my mom or anything, but how is she getting through the day without losing her mind and trimming her own bangs with her nail clippers in desperation?