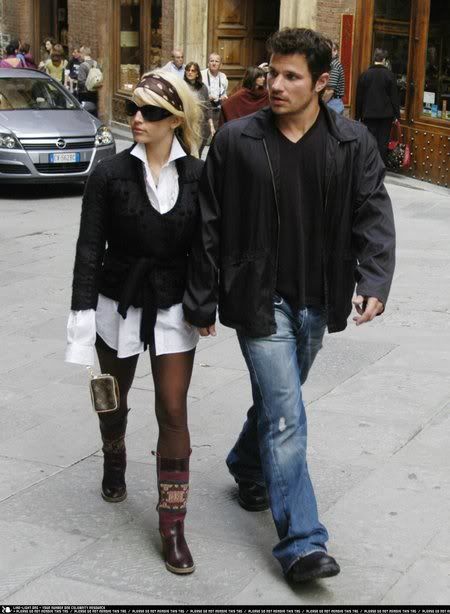 NICK: Hey, Jess, do you think they're buying it?
JESS: What?
NICK: IT. THIS. THIS SHAM OF A MARRIAGE WE'RE KEEPING UP FOR GOD KNOWS WHY. IT'S NOT LIKE ANYONE CARES ABOUT US ANYMORE.
JESS: Huh? Oh, um. I dunno. Probably.
NICK: Seriously? HOW CAN YOU THINK THAT? EVERYONE KNOWS IT'S OVER!
JESS: Hmm? Sure, honey.
NICK: YOU'RE NOT EVEN LISTENING TO ME.
JESS: Mmm-hmmm.
NICK: And what are you WEARING? Are those TIGHTS? WITH NO PANTS? UNDER A BIG SHIRT? AND A CROPPED SWEATER? WHO ARE YOU? WHAT IS WRONG WITH YOU? WHAT IS WRONG WITH YOUUUUUU?
JESS: Uh-huh.
NICK: I WANT A DIVORCE!