Now, here's the thing. I secretly love Gwyneth Paltrow. I know! I know. But I do. I can't help it. She has such pretty hair. She's so Ralph Lauren-looking, all fresh-faced and clean. She looks like she smells like expensive soap.
Except for here: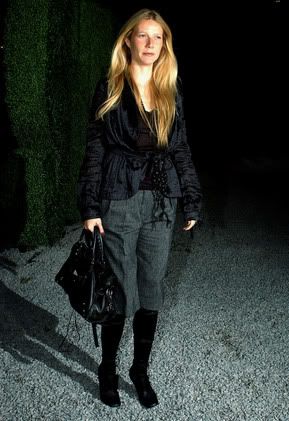 Gywnie, Gywnie. Why are you such a gloomy gauchos? All wrinkly and glum? Buck up! Things aren't so bad that you have to start dressing like an East German ice dancing judge circa 1982.
But your hair is still very pretty.