Well, isn't it nice to see that America's Current Next Top Model Naima McNoPersonality has learned how to pose so that her no neck is concealed and her body is displayed to its best advantage?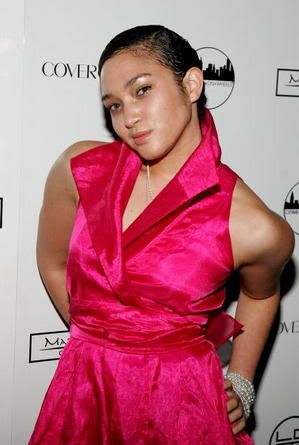 Oh, wait.
Well, at least she's not wearing the Contempo Casuals dress my best friend wore to the prom in 1993.
Oops, never mind.
Well, at least she's got that lustrous, glorious, flattering hair.
Yikes, scratch that. (Seriously, what's with the sideburns?)
One of two things is happening here: a) Naima is desperate to get out of her "modeling" "career" and is therefore gallivanting all around town looking like refried ass in the hopes of getting canned, or b) there is no other possible explanation for this.