Aw, that little girl who fell in love with Macauley Culkin and then cried and cried when the bees ate him is all grows up!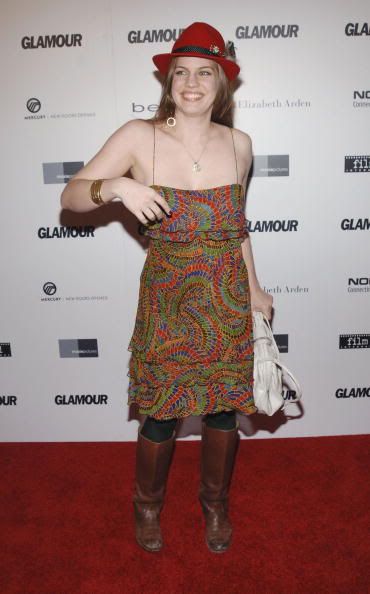 I'm surprised I didn't hear about the tragic accident that reduced the length of her legs by two-thirds, but I guess that's what happens when a girl decides to leave the business.
One more thing, Culkin-Lover: Although I'm not a Nazi about accessories matching exactly, a red hat + brown boots + a white bag [dear God] + black tights = sweet God, get a grip.