Simon Cowell's girlfriend Whatshername is currently suffering from what we here at GFY HQ refer to as "the scroll down." In other words, at first glance, her ensemble looks fine, even good. But when you scroll down to see the rest of the photograph -- and the outfit -- your face catches on fire.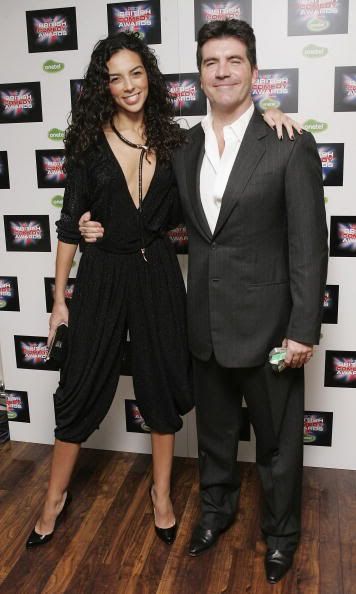 Waist up: hot! Sexy! Sexy! Hot! Sure, I think that's a lariat around her neck, but let's all look the other way! La la la!
Waist down: ARRRRRRRRRRRRRRRGH SWEET FANCY MOSES AND HEAVENLY GOD IN... HEAVEN! CROPPED! HAMMER PANTS! This outfit is 2 Legit 2 -- AAAAAAAAAAAAAGH, GOD, I CAN'T EVEN GET THROUGH AN ENTIRE HAMMER JOKE. WON'T SOMEONE PLEASE STOP THE BURNING?
I do have to admit that if my face hadn't been rendered unto ashes thanks to her cropped Hammer-panted jumpsuit (a phrase which I believe actually brings forth the End Times), I would note that her shoes are totally fierce and I need them.