So, there are some men in my life who have admitted to me -- shamefaced -- that they think Fergie is kinda hot. But even they DON'T KNOW WHY.
I certainly can't explain it: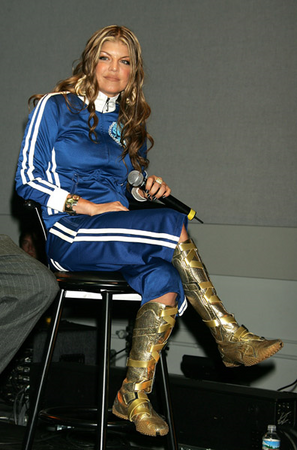 Here, she's about to say, "Why, yes, I DID think it would be a good idea to pair a shiny, capri-panted tracksuit with a pair of boots I stole from the wardrobe department of Battlestar Galactica. Now, who wants to talk about bladder control?"