Crispin Glover and Courtney Peldon and the wedding of the year?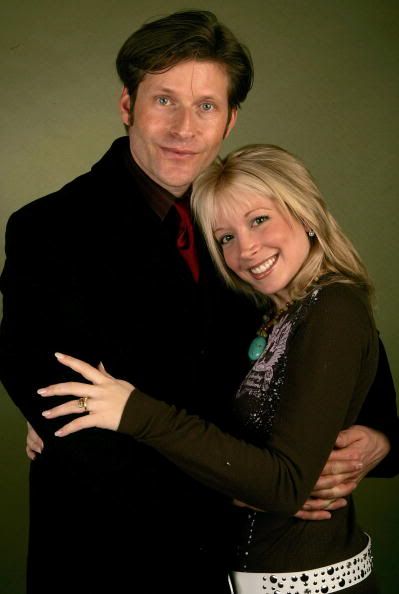 No snark, but merely a heads up that the Queen of GFY, Ms Courtney Peldon, does appear to be wearing an engagement ring on her left hand, and she and Crispin "McFly" Glover sure do look cozy here, don't they? Let's be honest: despite our rampant bitchery on the subject of her wardrobe, we secretly love La Peldon, and want her to be happy in all her tacky, mismatched, trashy glory. If McFly makes her happy, well...that does make some crazy kind of sense, doesn't it?
Frankly, we're a sucker for the man who told Lea Thompson that she was his density. And when it comes right down to it, who's denser than Courtney Peldon?
We just hope we're invited to the wedding.