« Golden Globes Fug Carpet: Reese & Ryan | Main | Golden Globe Fug Carpet: Hilary Swank »
January 17, 2006
Golden Globe Fug Parties: Anne Heche
Oh my God, you guys. Celestia is back: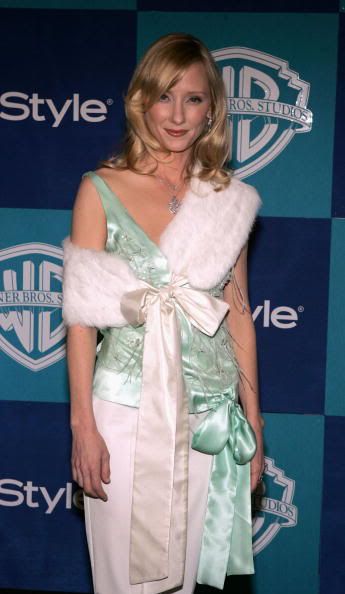 This outfit is about one ginormous pastel satin bow away from jumping in the Jeep and heading up to Fresno to wait for the space ship to take it to heaven.
I'm sorry, Anne. I know we all decided to forget about your break with reality, but you've got to do your part.
Posted by Jessica at 11:41 AM in Golden Globes | Permalink