Stumpy is the watchword: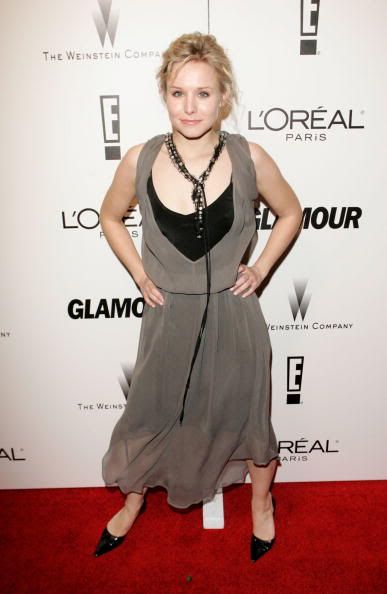 For real, Bell. You're as cute as a sassy little pixie, but when you're five foot nothing , it does you no good to bury yourself in smog-colored gauze, kinda maybe belt it, throw on a lairet and call it a day. You're all lost under all that stuff.
Or wait. Maybe you're undercover. Maybe someone at the Globes killed your stylist and you're in disguise and on the case. That explains a lot.