A VOICEMAIL FROM COURTNEY LOVE: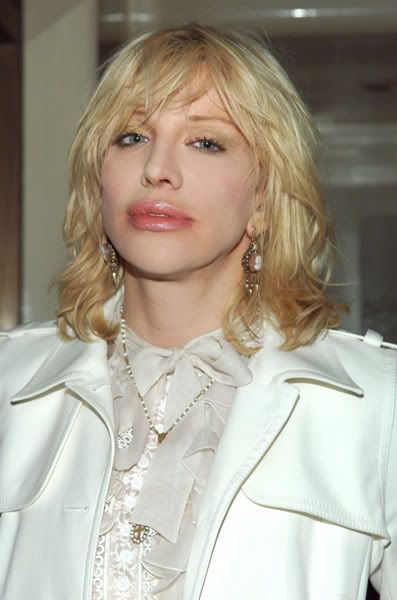 Theriously, what you looking at? There'th nothing new or different about my lipth. They've alwayth looked like thith. No, really. It'th not collagen! I would never do that to mythelf! Franith Bean lookth up to me. I am a rethponthible mother -- WHO ITH NOT ON DRUGTH -- and I have done NOTHING to mythelf that could ever be conthtrued as plathtic thurgery!
Thank you for your kind attention to thith matter.
By the way, how do you like my kicky little necktie? Ithn't it totally Dreth for Thucceth as reinterpreted for the new millenium? No, Dreth for Thucceth. DRETH FOR THUCCETH! Thop acting like you don't underthand me! I THREAR I WILL THROW THITH MICROPHONE THAND AT YOUR HEAD!