Okay, now she's just f'ing with us.
Last night, at the Vanity Fair party: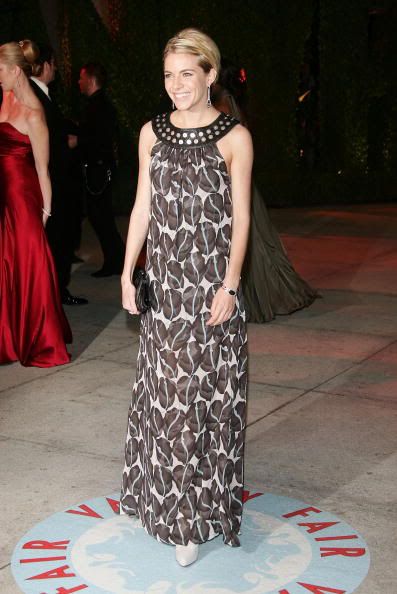 Okay. It's totally shapeless - and I hate what I can see of the shoe -- but she's comfortable, right? Because if there's one night when you should favor comfort over glamour in Los Angeles, it's OSCAR NIGHT, right? Right? Who's with me? Oh, wait.
The night before, at a pre-Oscar party: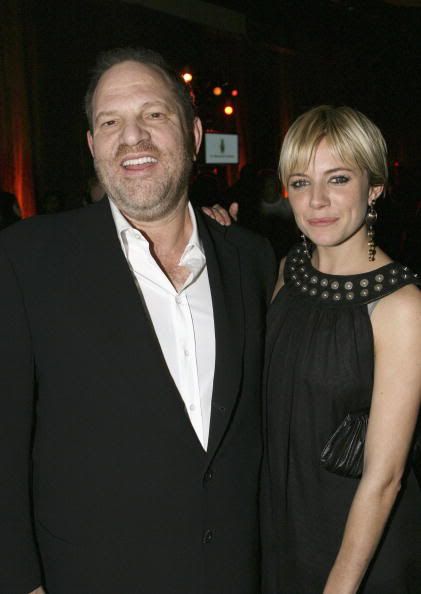 Please note, this has the exact same collar as the dress she wore above, which begs the question: are these dresses detachable? Because while we've all loved a detail on an item and tried to duplicate it on other pieces, wearing something this distinctive two nights in a row, on nights when you know you're going to be photographed is just, well, bizarre. Frankly, I can't see the rest of this frock, but if it's short, there could potentially be something somewhat 60s and fetching about it, but this is a look you wear once, and then follow up with something totally structured and fierce so you don't look like you're all obsessed with, like, housedresses.
Two nights before, at the Independent Spirit Awards: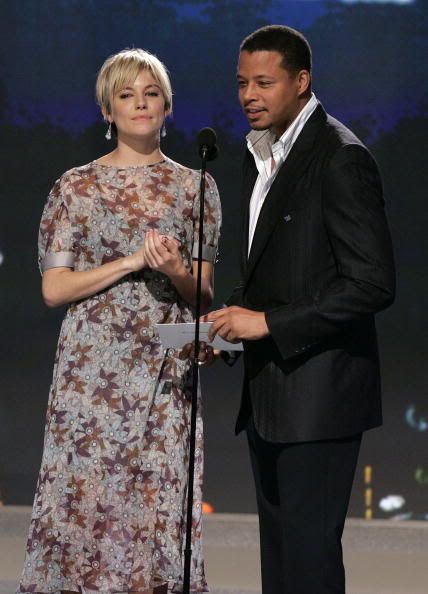 Wait, what was that I said about housedresses? Sweet cracker sandwich, woman. It's called a waist. Find yours.