This lovely actress, who has appeared in such serious works as Sharkskin 6, in the pivotal and emotional role of "Dimples Waitress," is a very, very pretty girl...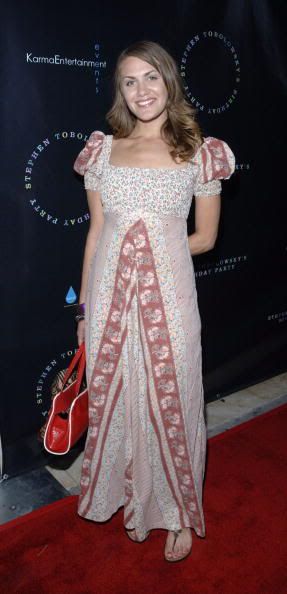 ...who appears to think she's on her way to a screen test for Chloe Sevigny's role in Big Love (in the interest of full disclosure, we've been discussing the Sev here at GFY HQ lately, and while we stand by our opinion that she has a serious problem dressing herself on many occasions, we must admit that we think she's really, very, very good on Big Love. So, way to go with that, Sev. Don't ever say we never said anything nice about you).
And while "Buttoned Up, But Secretly Brilliantly Machiavellian Polygamist" really works on that show, it's not always the smartest choice for a red carpet event.