« Fug in Peace, Aaron Spelling | Main | 90210: A Legacy Of Fug »
June 26, 2006
Beverly Fug, 90210
We have learned so many things from 90210. Brandon Walsh taught us not to have a gambling addiction, drink and drive, or date a bigot. Kelly Taylor taught us that the polite date rapist at least brings a blanket along. And Brenda Walsh -- well, she taught us the most of all.
For example, the importance of properly grooming ones bangs: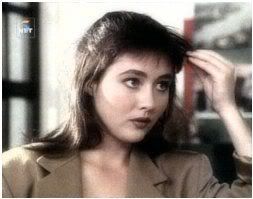 The power of a judgmental glare: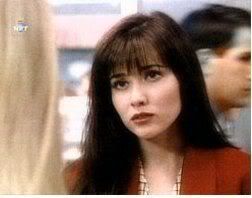 And finally, that it takes a very special sort of girl to pull off a necktie: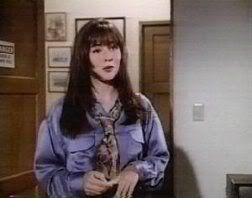 And that girl is Brenda Walsh.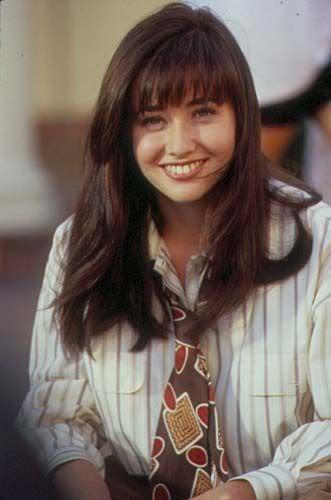 She looks so happy here. Like a kicky, relaxed Paula Poundstone fan. Of course, at any moment, she could fly into a righteous, judgmental rage, call you a whore, announce that she never wants to see you again, and stomp off, but that's the glorious magic of Brenda Walsh. She can do whatever she wants. Up to and including menswear.
Posted by Jessica at 12:49 PM | Permalink