Brit Celeb Kelle Bryant (of the poor man's En Vogue girl group, Eternal, and also, according to Google, a contestant on my favorite nonsensical British reality show, Love Island) is not to be trifled with: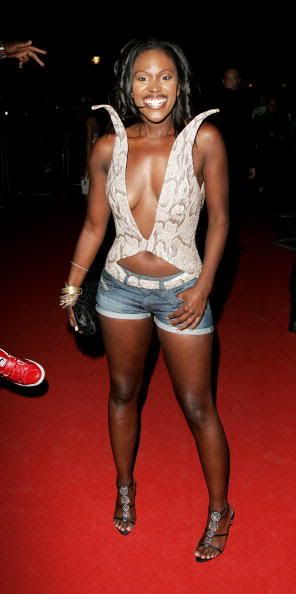 Can you imagine what it would be like to be sitting in your seat at the MOBO awards here, minding your own business, thinking about the open bar at the party later, when your seatmate arrives, and she's wearing this? That shit's dangerous. One false move, and you're in for a lifetime of eye patches.
On the other hand, I imagine this stabby little ensemble would make it much easier to make your way to said open bar unmolested.