So, former WWE personality Joanie "Chyna" Laurer is kind of a mess to begin with, right? I mean, this is really no good at all: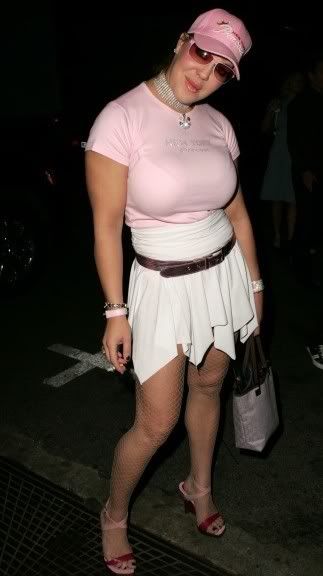 Like, what's the deal with the skinny brown leather man's belt layered over a high-waisted, white handkerchief hemmed skirt? She looks like a toddler who's just learned to dress herself, except for the enormous boobs.

So that was pretty bad. And then THIS happened, speaking of toddlers (warning: kind of NSFW and definitely Not Safe For Your Retinas)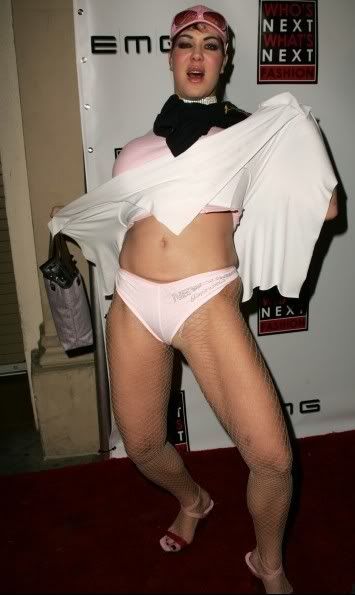 Oh my god, lady. Put it AWAY.