Dear Oksana Baiul: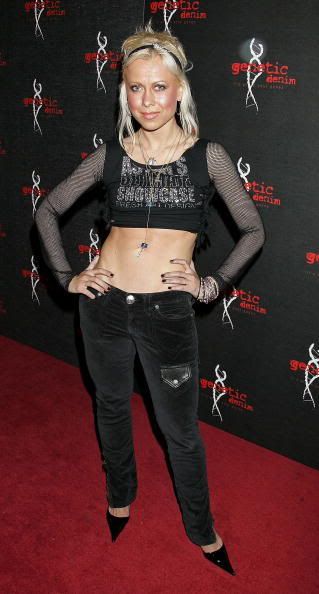 Okay, fine. We're LOOKING AT YOU. Are you happy now? Sigh.
You are like the Lindsay Lohan of the skating world. You started out so sweet and adorable and lovable and clean, winning our hearts at a very young age, as did she. Your mother is dead; her mother is deadly. Your beloved coach tragically died; Lindsay's handlers probably occasionally wish they were dead. You eventually turned to booze to dull the pain; according to her own statements, La Lohan likes to party. You crashed your car into a tree; Lindsay wipes out approximately three times a week. You wrote two books, Oksana: My Own Story, and Secrets of Skating; Lindsay has probably read a book, and if she were to write one, we would absolutely buy it. We remember your successes fondly, and although we are very happy that you went to rehab, we wish you didn't dress like an addled cocktail waitress employed at a 80s Hair Band-themed bar called Poison's, although we do wish such a bar existed, because we would start working from there; we remember Lindsay's successes just as fondly, and know she would probably start hanging out at Poison's as well. Which is all well and good -- and now we're kind of excited about hanging out at Poison's with LiLo. She would totally read entries over our shoulders and yell out which of our victims were "[insert expletive here]s," and then if we fugged her she's totally get mad and yell at us and write things about us on the bathroom wall, but eventually get bored and wander over with a plate of wings, and we'd make up -- but, really, do you WANT to be the Lindsay Lohan of skating?
I guess it's better than being the Tara Reid.