If you have not seen Xanadu, then you really need to. First of all, because it is hilarious. Second of all, because it is awesome. It also contains some of the worst acting ever committed to film. It will improve your quality of life almost immediately.
In the opening scene of the movie, these muses who are painted on a wall in Venice -- bear with me -- come to life. One of them is Olivia Newton John, of course, and if I recall correctly, she's wearing barrettes with ribbons hot-glue-gunned to them. But the muse I like the most is the one we've dubbed Dildo-Head. Because her hair is piled in a tall, phallic-shape, right on the top of her head. It's spectacular. It's like no bun I'd ever seen, and nothing I ever though I'd see again.
Until today. Thank you, Marley Shelton, for bringing back Dildo-Head: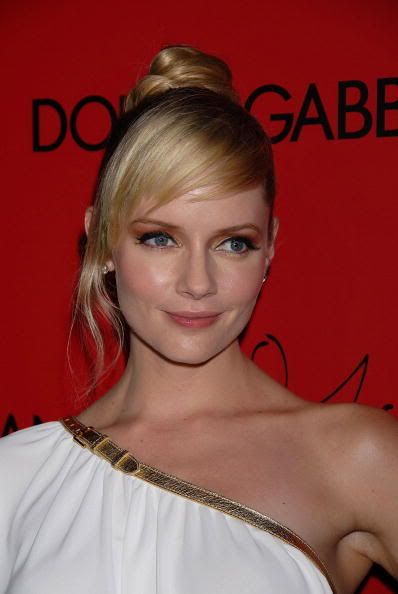 Next, if you could just roller skate around a bit, chanting "Xanadu," and making an "X" with your arms? That'd be great.
EDITED:
GFY readers are the best. For your Compare and Contrast Fun, feast your eyes on the original -- and still the best -- Dildo-Head, courtesy of one of your comrades: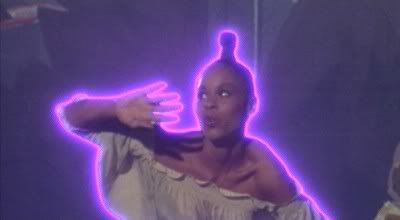 In many ways, as you can see, this movie is not for children.