From the waist up: cute and comfortable and flattering. From the waist down: OH MY GOD I CAN'T SIT DOWN IN THIS SKIRT, WHAT WAS I THINKING?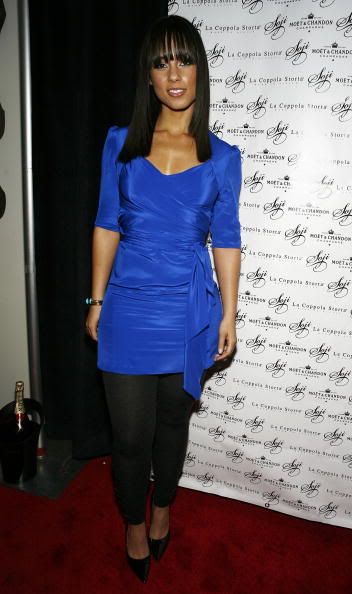 Um, that's tight. And shiny. And 80s. And shiny. And tight. And shiny.
When you're a pear-shaped girl -- as so very many of us are -- it's not the greatest idea to shrink wrap the bottom of the pear like this. Every single fashion magazine in the world advises you to find a skirt that lightly skims the pear, and every time I read that, I think, "blah blah, skim the pear, yadda yadda, where's that article about how using the right night cream will prevent me from needing Botox next week?" And yet, it seems that the fashion magazines are correct. Which I suppose means that I need to go out and buy that cream.