An Ode To Katie Holmes-Cruise: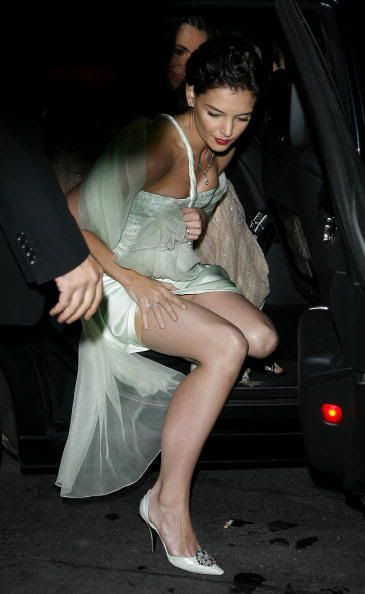 Dear Katie, imagine our horror
When we saw they snapped you getting out of the car.
"Dear God, no!" we exclaimed
"Why, we'll burst into flames!
If we have to see shots of your flora."
But although you have married a nutbag
This situation ain't all bad
Sure, the brain-washing's a bit of a hurdle,
But THANK GOD, instead of for-going panties,
You've quite wisely gone for a girdle: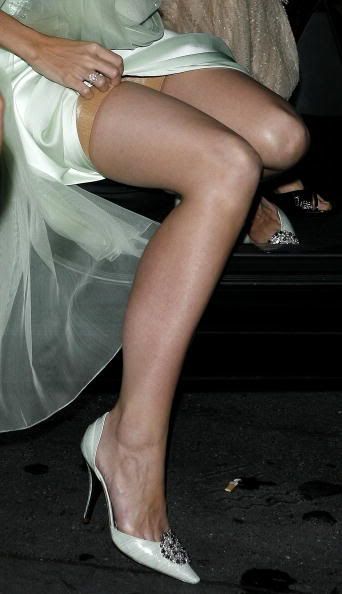 Hooray!