Carrie Underwood has a habit of showing up at award shows looking like a million bucks on the red carpet and then changing into something that makes her look more like five bucks. Behold:
Red Carpet: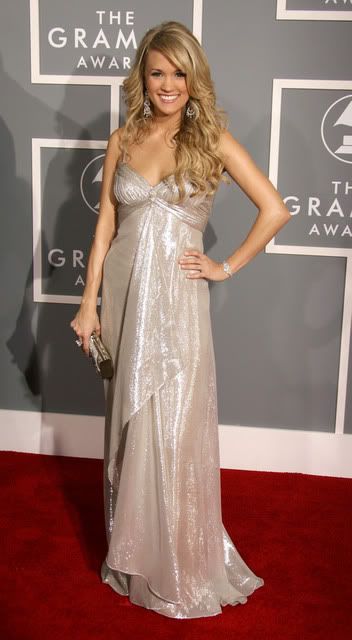 "What a cute girl," you might say. "I love things that are sparkly. She looks sexy and age-appropriate!"
And then: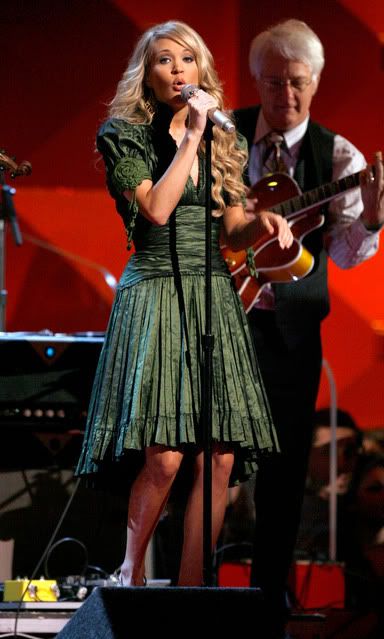 "Interesting," you might say. "Why did that cute girl change into a morose lampshade? How loud do you think that skirt is when she tries to sit down?"
And then: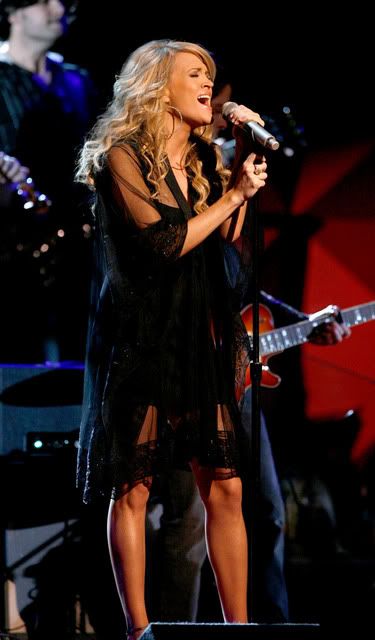 "That cute girl looks like she's wearing her nightgown. Why is she wearing her nightgown? She's not at home, watching the Grammys in bed, eating bon bons and painting her toenails, like we are. Could she have had some kind of head injury backstage leading her to believe that in fact she was singing into her hairbrush in her bedroom? How very sad. How very sad, indeed. Maybe they should give her an award to snap her back into reality."