I have registered my concerns about Nicole Kidman's hair before, but my feelings are even stronger now: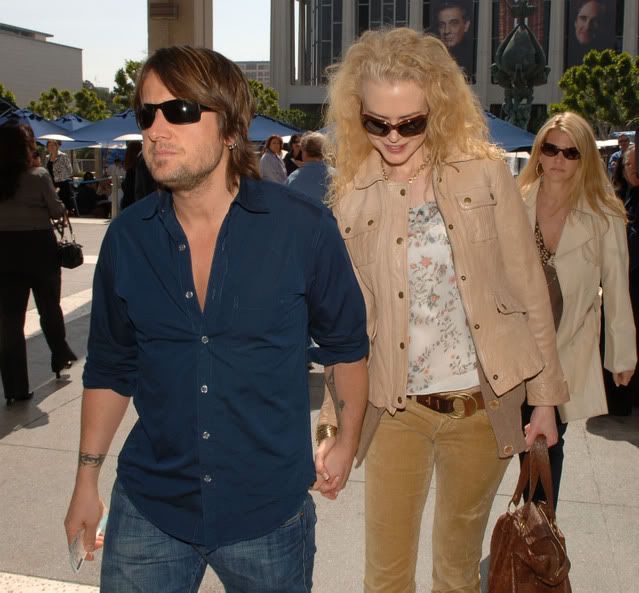 Oh, Nicole. I know you lovely natural redheads tend to see your hair fade over the years, but GIRL! This is what your friend Miss Clairol is for. And you should know that the last time we spoke about your hair in this space, we got some emails claiming that you've worn a wig for years, to which I say: if this is true, you need to scurry down to the Wig District and upgrade, because you look a bit fried.
But listen, who amongst us has not woken up with frizzy hair and decided, "screw it. Today, I am frizzy!"? So I do understand. Almost every woman alive has hated her hair at some point. Right now, the left half of my bangs are standing out at nearly a right angle. If that look didn't go so well with what I'm currently wearing -- I call this look Pajamaist. Watch for it in all the chicest bedrooms -- I would consider a jaunt to Wig Alley myself. What I am more concerned about is your habit of matching your hair to your skin to your outfit. Everything you're wearing is fine, but all of it -- and you -- is beige, and it washes you out. You're too delicate a flower to fully work this. See if you can trade shirts with Keith at intermission, hmm?