If IMDb is to be believed, Jullye Giliberti has appeared in several telenovelas, all of which seemed to have involved priests, secret weddings, coincidental liasions with relatives of former lovers, and -- I hope -- people getting slapped. Which is why I really wish I'd taken Spanish in high school instead of French. If the school had told me that Spanish would have increased the number of soaps I could watch, I totally would have signed up.
At any rate, it seems that no one told Jullye that there IS such a thing as Being Too Coordinated: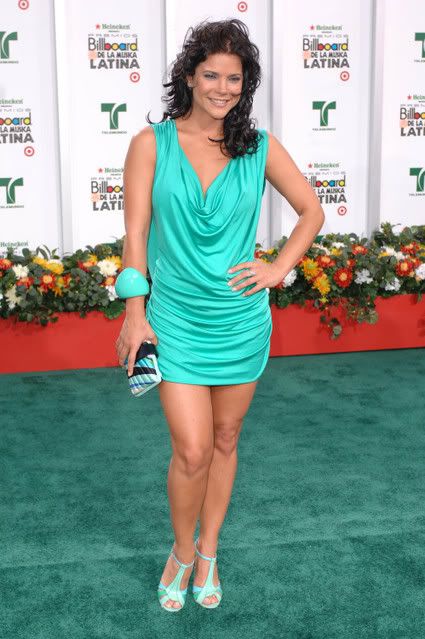 That is a LOT of aqua. Unless she's attending A Salute To Miami Vice (an event I would completely support, by the way) we've got a problem.