Poor Keira Knightley.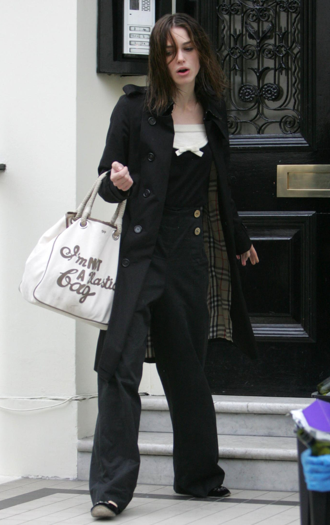 [Via ONTD]
Carrying a sold-out handbag and wrapped in Burberry and she still kind of looks like she wants to die. It just goes to show that money can't buy happiness.
However, last time I checked, it could buy:
cheeseburgers
lipstick
hair dryers
if all else fails, booze.
I suspect all four of those items would perk Keira right up.