I love animal print, but I am pretty sure that the undulating print on this little number is going to give someone a seizure: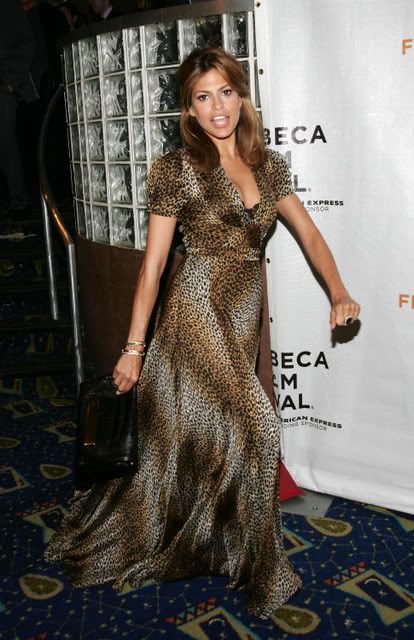 It's actually very sexy....if you are:
a) appearing in No One Takes Me To The Cleaners And To Bed On The Same Night, Darling: The Life And Times of Joan Collins
b) an octogenarian
c) stranded on a wildlife preserve and forced to camouflage yourself with George Hamilton's bedspread. (Don't ask why George Hamilton is involved. HE JUST IS.)
I just want to sneak up behind her with some pinking shears and hem the entire thing to about knee-level. Then we'd be cooking with propane.