So, remember back at the Oscars when I bet all my money and every pair of shoes I have that Smidge here was up the duff? Sorry, Buffy: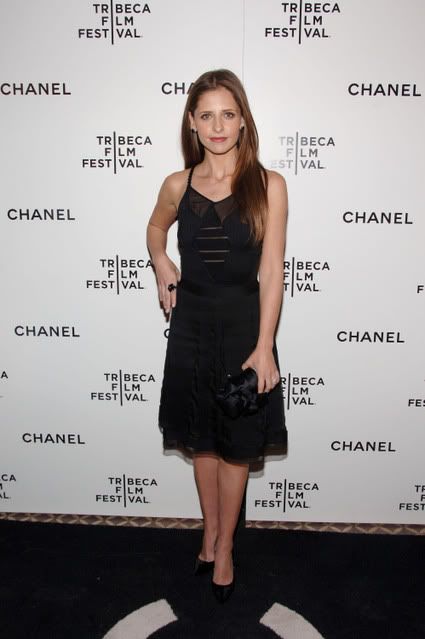 You are as wee as ever, and I stand officially corrected. Also not pregnant: EVERYONE ELSE I THOUGHT WAS PREGNANT.
One of these days, I will get something right, I'm just SURE of it.
All that being said, you look very pretty in what I assume might just be Chanel. I was going to say that you could use a spot of color, but then I remembered that I myself own literally 32 black shirts (what? They're all different. A black turtleneck is very different from a black halter top is very different from a black cashmere boatneck is very different from a black tank) and thus have really no leg to stand on regarding this particular issue. You are pretty, your hair is pretty, I secretly love Cruel Intentions and I hope you forgive me for going all BUMPWATCH 07! on you. Especially since I'm pretty sure you still remember how to kick ass.