Darling readers,
Heather, Intern George and I cherish you. We would love nothing more than to arrange for you to be enveloped in George's loving arms. But we have something almost as delightful for you: a reader's survey! Yes! It's true.
In all seriousness, though, it would really help us if you could take a moment and fill this sucker out. Come on, it'll be fun! You don't even have to answer every single question! If you do it while you're supposed to be working, you can just think of it as a way to stick it to the man.
So put on your super sexy reading glasses (as pictured below) and rock it!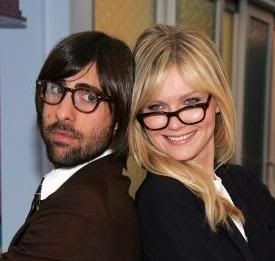 Thank you!
Love,
The Fug Girls