Elena Lenina here has appeared in a number of French-language films, according to our good friends at the IMDb. One of them is called Il Etait Une Fois Jean-Sebastien Bach (translated: Something Something Something, Johann Sebastian Bach) which I at first misread as being called Il Etait Une Fois Sebastien Bach, and thought to myself, "there's a movie about SEBASTIAN BACH, former lead singer of Skid Row? WHERE HAVE I BEEN?"
And actually, I feel like this dress would not be out of place in Skid Row biopic: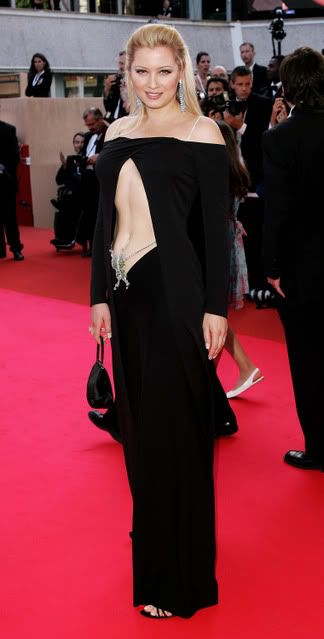 Or, for that matter, in a movie about a woman who could put her head on backwards.