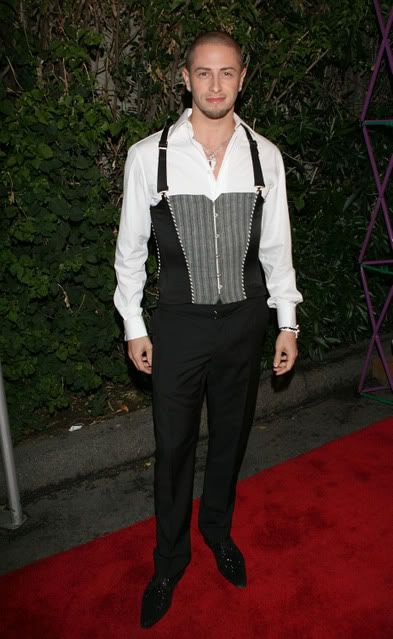 Because what's a party without a dude in a corset top?
* Since neither of us watch So You Think You Can Dance, largely because we don't care if they think they can dance, we didn't realize this guy may apparently be Brian Friedman, a judge on the show. Friedman is also reportedly one of Britney's old choreographers. So, maybe he's wearing one of her old clothes as a tribute to her former glory -- the campy equivalent of pouring some out for your homies.
** Seriously? A corset top?

*** Didn't he used to have more hair?

**** No, really. I know this guy choreographed "Slave 4 U," which is awesome, as well as "Toxic," which is, parenthetically, the best cell phone ring tone for an ex EVER, in case you needed one, but just...don't on the man-corsetry.