Add Eric Balfour to the Big Bad List of Celebrities Who Look Like They're About to SNAP and Murder You: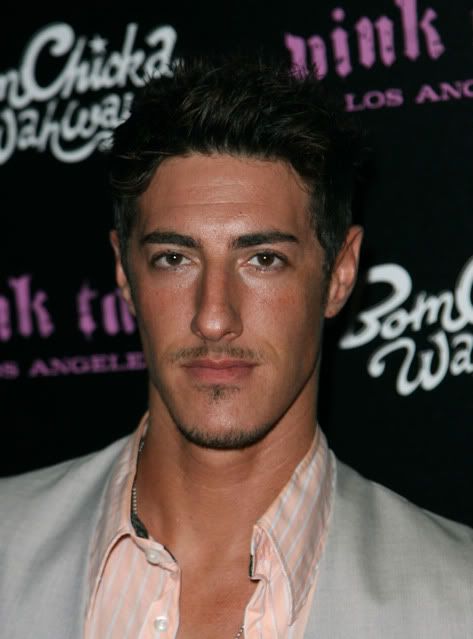 He looks way crankier at the Pink Taco opening than any man ought to look at the opening of a pink taco. ZING! AND SOMETIMES THEY WRITE THEMSELVES.
Ahem. Sorry. The coffee was overly strong this morning. I mean, really -- a Pink Taco/pink taco crack? What I am, like, a twelve year old boy, who just discovered TastelessEuphamisms.com? I'm so ashamed. Please, look away.