It is our great pleasure here at GFY HQ to announce a Celebrity Terror Watch downgrade, in which a formerly afflicted celeb shows up at an event not looking cracked out, tanned up, bloated, greasy, frighteningly thinner than usual, or compromised in any way that the CDC would need to hear about. Instead, we are extremely gratified to present to you Jon Favreau, as witnessed over the weekend:

That's a nice suit, Jon.
Allow me to refresh your memory as to how he looked last time we checked in: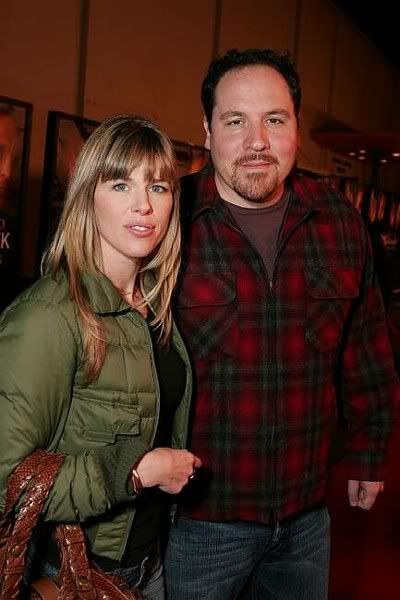 Not that he doesn't pull off the Disgruntled Lumberjack look, but it's nice to see him back in be-suited Vegas Baby Vegas mode, no?