Joining Ginnifer Goodwin on The Big List of Celebrities Who Look Like They're Thinking About Choking You Out, I present the usually dreamy Shane West: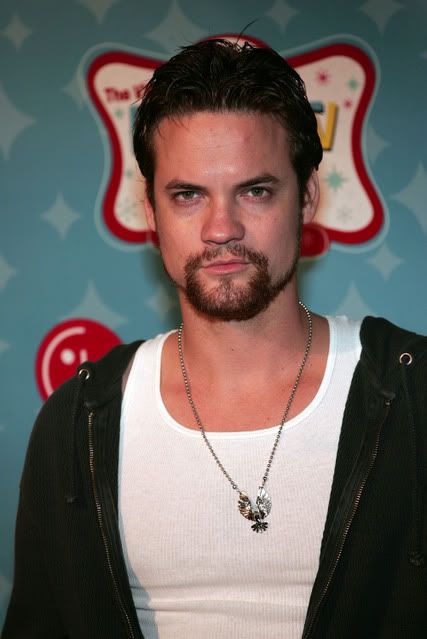 Seriously, I'm kind of nervous just looking at him. I only have, like, thirty bucks in my wallet, Shane, but you can totally have it if you just go away. I mean, I don't know -- maybe he's campaigning for the lead in a made-for-TV-movie about Peter Braunstein. But while that's totally the sort of movie I would get sucked into watching (I love poorly made movies about terrible crimes. I once spent four hours watching a mini-series about the Menendez brothers on Lifetime), I do not think it's really a look anyone should be sporting, you know, off the set. TERROR LEVEL: HIGH
Appendix: POTENTIAL SERIAL KILLER TERROR LEVEL CHART: ON-LOOKER ADVISORY VERSION.
SEVERE:
Get to a safe place and call 911. Celebrities CAN crack. Look at Phil Spector.
HIGH:
Leave the room now. You don't want to be deposed when they lose it in the near future. AND THEY WILL.
ELEVATED:
Be guarded and don't take any drinks from this person. Do you want to be played by Tori Spelling in the made-for-TV movie of this incident? We didn't think so.
GUARDED:
Sure, be alert, but don't freak out. Maybe they just went though a bad break-up, or need to wash their hair?
Low:
Go about your business.