I once read an article about Vivica A. Fox in which she claimed to have decided to us her middle initial professionally so that when people talked about her, they called her "Vivica: a fox!"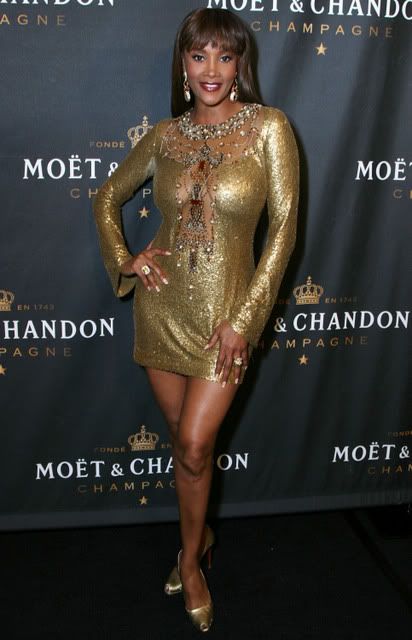 Upon reflection, I maybe would have gone with Vivica A. Huge Goldfinger Fan or Vivica A. Statuette for a Minor But Tacky Awards Show or Vivica A. Showgirl or Vivica A. Touchstone For All That Is Pure, Chaste, Demure and Understated in This Crazy Mixed Up World of Ours.
Okay, maybe not that last one.