Dear Helena Bonham Carter,
There is so much about you that I love. You are very well-cast as wackadoo Death Eater Bellatrix Lestrange in the Harry Potter films, and who didn't adore you in A Room With a View, with all the kissing in fields and spirited breaking up that you did? But why why why are you allowing yourself to be styled like a demon water sprite?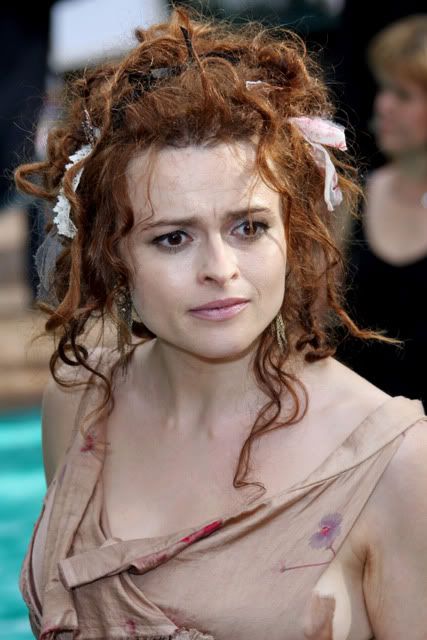 This is not good. You look mildly-to-moderately dead, and also like you styled your hair using mud and an immersion blender. And it's not like you don't know how to pull out all the stops: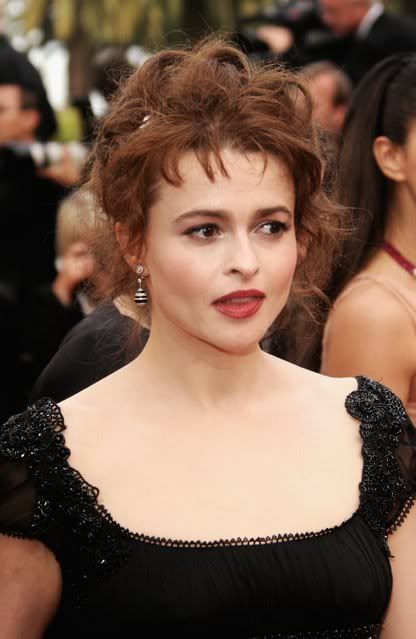 See? Fabulous. And if getting to this point requires witchcraft, so be it. Surely J.K. Rowling's got something in her big bag of tricks to fix unruly hair.