Look, I have to be honest with you, our beloved readership. I might have had too much wine last night. And Heather is off on a wee vacay, so she's not around. And Intern George said something about cleaning his pool and then muttered something that sounded like, "in Italy," and left, wearing a sun hat and madras shorts, the new Harry Potter under his arm. It's hot as a boiler room at GFY HQ and my head is spinning. So just tell me already, is Alicia Silverstone's tee shirt AWESOME in an "Take Back the Chico's Kind of Day" kind of way, or embarrassing in a "Honey, You're Not Avant-Garde Enough to Make This Work" kind of way?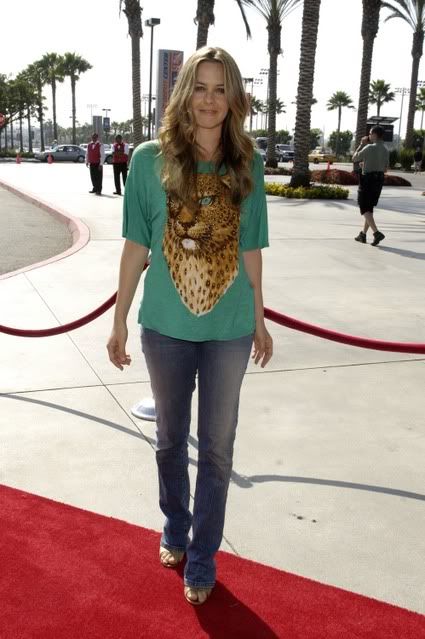 Great hair, though, Cher.
PS: Apparently, it's a cheetah. Or a leopard. I don't know. I HAVE A HEADACHE.