First of all, I really, really hope that Sienna Miller and Dennis Hopper are dating, just because I think it would make a good story, although I suspect his wife wouldn't agree with me: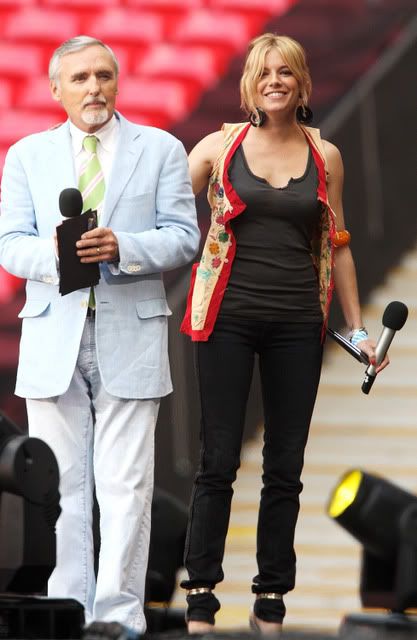 Second of all: Dear Sienna, that Fastening Your Shoes Over Your Trousers Thing is never going to catch on. You've been trying it for years, and I simply can't believe it's because you think it looks so rad. Third of all: while your septuagenarian date looks casual but sharp, and certainly appropriate for this particular event (the concert Princes Harry and Wills threw in honor of their mother's 46th birthday and 10th anniversary of her death, with proceeds going to her pet charities) you look like you're running late for your shift at a local vegan food cooperative. Isn't there supposed to be a "My Name Is: SIENNA" tag on that vest?
On the other hand, I suppose it's better than this: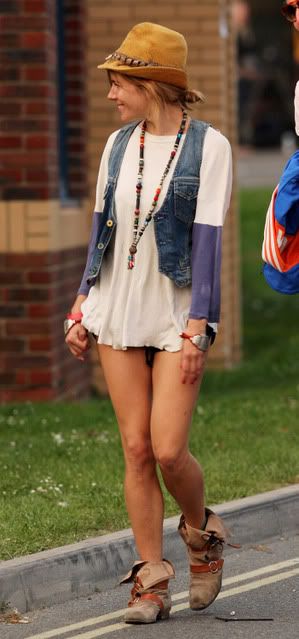 Which is rather like saying that scrubbing your mouth out with soap is marginally better than rinsing it out with bleach.