It's been a long time since we had Kelly Osbourne in our sights. I don't know what she's been doing in the meantime. I heard that she's appearing as Big Mama Morton in Chicago in the West End, and has lost weight for the role (why, I do not know, as that seems like a role which would invite NOT having to lose weight, although I guess she might just be getting in shape for all the dancing or some such.) So presumably she's been busy with, like, cardio and vocal warm-ups as well as her usual activities, which I imagine include screaming at her parents, cuddling her dogs, and combing her wigs. (Sounds like my weekend.) In fact, she seems to be coming straight from cardio here, judging from the bike shorts: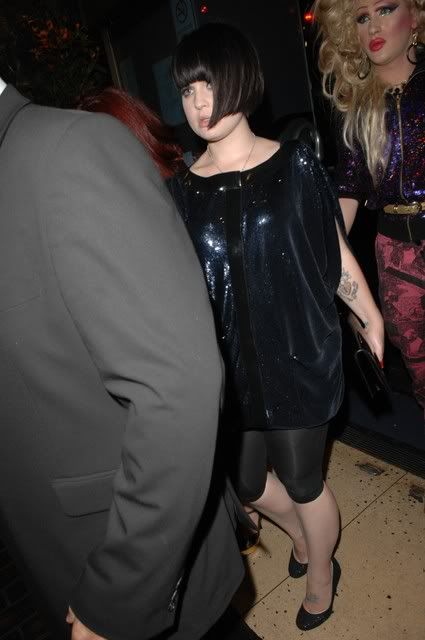 [Photo: Splash News]
Admittedly, if my gym offered Glam Spinning, during which we all got to wear sequined tunics and heels and were being led by a fantastically be-wigged drag queen, I would totally go to the gym more. By which I mean, at all.