I do not know what Kerry Washington is up to, here: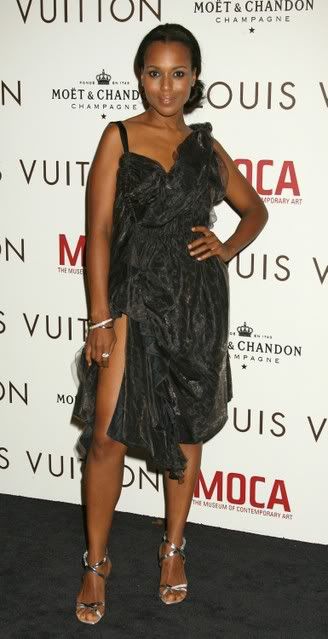 [Photo: Splash News]
Is this an early re-purposing of her Halloween costume? And if so, what was she? A sexy witch with a fetish for goth shower curtains? The Employee of the Year at Hefty, attending a trash-bag-themed ball in her honor? An incredibly depressed employee of JoAnn's Fabrics, who's wrapped herself in the glummest remnants and is about to write a long, long diary entry about how the selvage of her soul will never end up in the rag bag of your heart, but will instead occupy the center of a quilt of truth and justice, stuffed with the cotton batting of justice and understanding? I hope it's the last one.