Dear Kim Kardashian:
We get it. You are voluptuous. It's lovely to see you embracing your curves, as the ladies magazines say (albeit usually about someone very petite, like Jessica Alba). We are glad you have not decided to just chew on a piece of bark every other day and call it a meal. But while all of that is well and good, have you noticed that you haven't left the house in something that wasn't painted on in what feels like approximately six to seven years?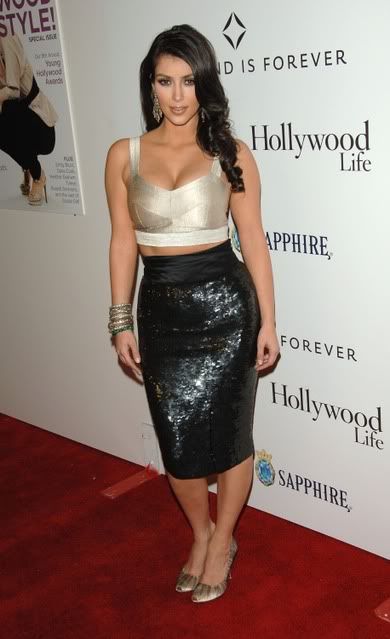 You didn't have to pair your pencil skirt with a midriff-baring gold lame crop-tank. In fact, while I admire the shininess of both pieces -- and actually feel like I probably need a black sequined pencil skirt -- together, this gives off a whiff of High Glass Pit Boss at the Trump Taj Mahal, and I can't imagine that was your vision for the evening.